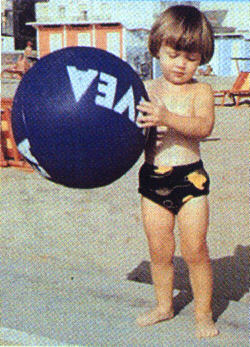 A very young Beppe Signori.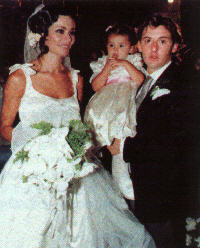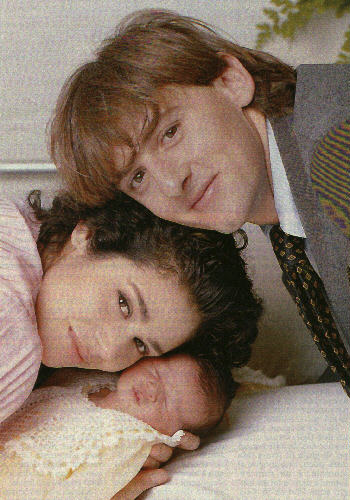 Signori, Viviana and the newborn Denise. She was born 6 February 1995. Now they also have another daughter, Greta, born 18 March 1999. Both girls have dark hair and eyes like their mother. Denise was born in Rome, while Greta was born in Bologna.
Signori and Viviana Natale, with Denise, on their wedding day, 28 June 1997. They were married at Santa Maria in Ara Coeli at the Piazza del Campidoglio in Rome. In attendace at the wedding were players Giovanni Stroppa and Roberto Rambaudi, Lazio president (at the time) Dino Zoff, Signori's manager, Oscar Damiani, Politician Gianfranco Fini and his wife Daniela, who is a friend of Signori and a big Lazio fan, as well as Signori's sister Stefania. Suor Paola gave the couple two rosaries blessed by the pope. They went to the Caribbean for their honeymoon.
Santa Maria in Ara Coeli, Rome.
The story goes that during World Cup '94, Viviana found out she was pregnant. She told Signori just before the Italy-Norway match. He had the game of his life that day. The Washington Post called his performance in that game the most inspired by anyone in the first round and his coach at Lazio, Zdenek Zeman, said it was the best game Signori had ever played. It is very difficult to disagree.